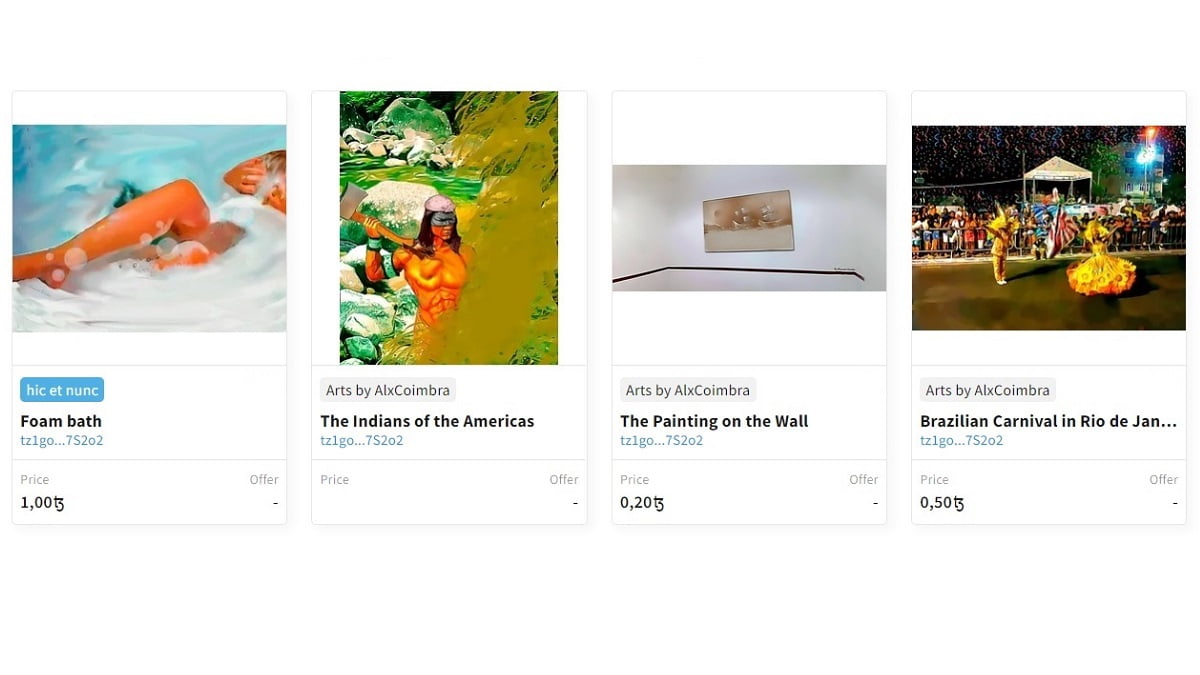 Although in the NFTs (Non-Fungible Tokens) market, there is a lot of talk about the cryptocurrency Ethereum (ETH), we know that some artists prefer to trade their pieces in other currencies, such as MATIC (Polygon), Flow, Solana, Tezos and etc…
With that in mind, I decided to do a research on which Tezos Marketplaces would be the best place to lay out your pieces in terms of Visibility.
Visibility on Tezos Marketplaces
Look, after laying out some pieces on the Marketplace objkt, I noticed that there were also pieces from Teia and hicetnunc there, but the opposite didn't happen.
After receiving a piece from Marketplace Teia, I noticed that this piece I received was in my wallet at both hicetnunc, Objkt, Teia itself and even Rarible.
So, to confirm my doubt, I lied a piece on hicetnunc and it was also available on other platforms that also seem to be aggregators.
See the pieces minted on hicetnunc that also appear on Objkt
Conclusion:
In terms of VISIBILITY, it is more advantageous to lie an art on hicetnunc or web than on Objkt, since in any case it can be found and purchased on the other aforementioned Marketplaces.